In a recent study presented on Washington Post, NYU researcher Kevin Munger concluded that social media bullies are more likely to change their behavior and dial back their language if they were told to do so by someone they relate to. Using Kaleb Ressler as the subject in this editorial offered the opportunity to build a bridge between our goal and the audience.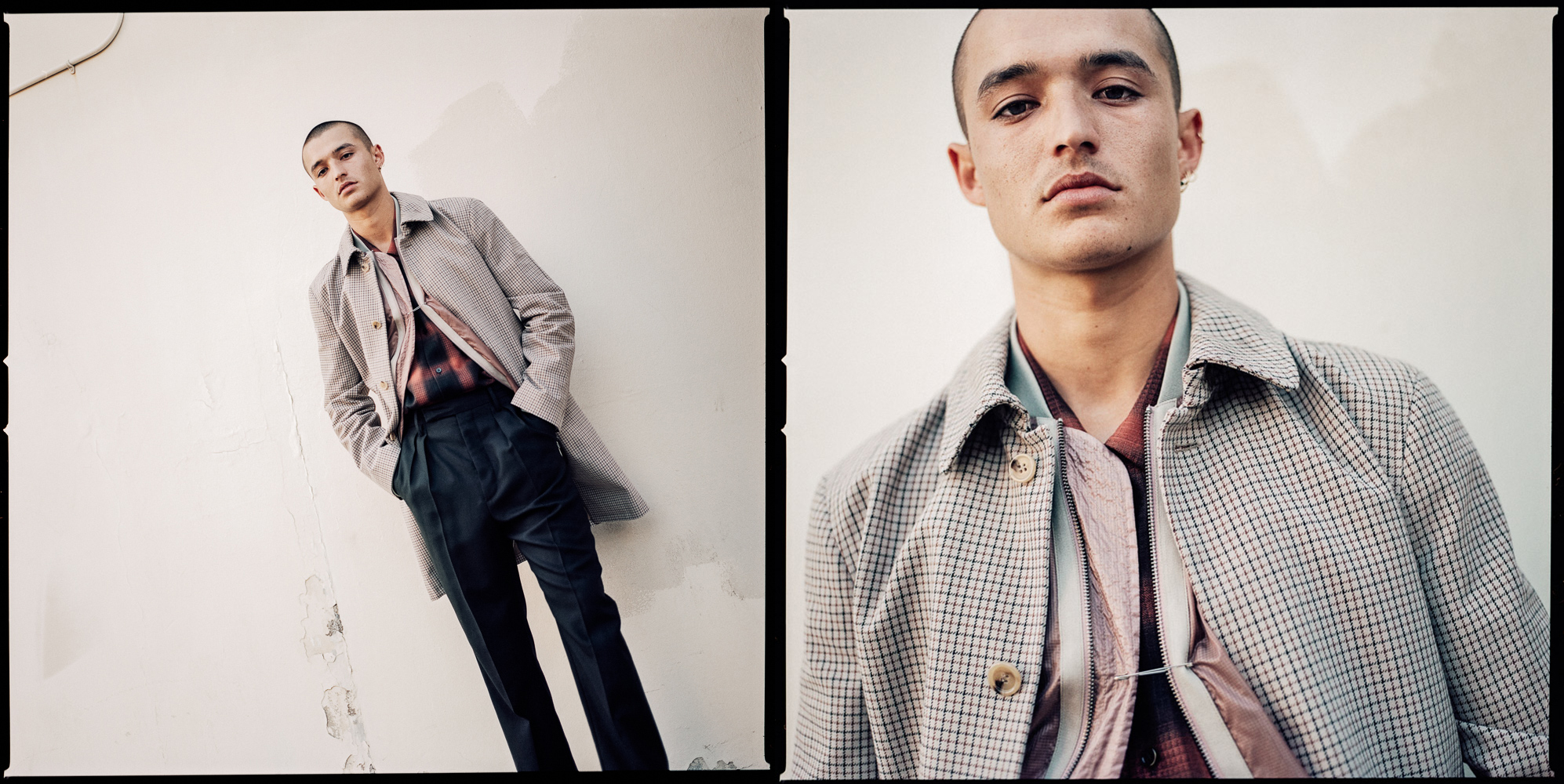 We believe that now, more than ever, it is important to build alliances with those who are affected by racism, homophobia, and misogyny. Using a white male model as our canvas, we incorporated symbols of unity throughout the editorial - from the safety pins adorning his jackets to the subtle clothing references to punk culture - with the goal of raising interest and educating our audience on the need for alliances.
Traditionally associated with the punk movement, the safety pin represents a union of function and fashion. Viewed as a defiant style choice, safety pins were an essential symbol used throughout this editorial thanks to their rebellious roots and modern message of solidarity. By establishing the punk movement as the backbone of this editorial, we not only inspired and promoted support for important issues, we also created imagery that was able to educate spectators.
We styled Kaleb Ressler in elevated and edgy pieces from brands like A.P.C., Burberry, and Robert Geller. Thanks to the unique editorial concept, every brand involved was excited to see their pieces come to life and represent a message of solidarity while paying homage to the punk rock era. It was through using key pieces from acclaimed designers that we were able to genuinely connect with Fashionisto's audience.
It was essential that we teamed up with a publication that speaks to a male audience. The Fashionisto exclusively publishes male fashion content, making it the perfect home for Allied.